Regular price
Sale price
$45.00 USD
Unit price
per
Sale
Sold out
The Abide Guide was made for the average Jesus-lovin' gal wanting to abide in the True Vine!
Like any branch, unless we're connected to our life source, we lack the nutrients to survive. Likewise, when we skip out on dwelling within God's Word + spending time in prayer + communion with Him, we lack the power, grace, strength, + everything else we need to thrive as children of God.
This journal is intentionally created with eight steps to help you…
- Better study whatever passage you're reading
- Identify specific areas of the chosen passage like characters, themes, context, and more!
- Create room for intentional reflection
- Get you out of your devotional rut + into something manageable that you look forward to each morning
This is a resource made to enhance whatever you're studying + caters to any pace your studies take you.
AND OUR FREE GIFT TO YOU:
When you order your Abide Guide, you'll receive our Abide Guide Kickstart: a FREE 30-day calendar full of Bible passages for you to study, videos sharing how to use the guide, valuable resources for your studies, + a community of like-minded Christian ladies wanting to bloom!
We pray that this resource cultivates spiritual disciplines, sparks your passion for God's Word, + blesses you in your abiding journey!
Share this item
The Details

This is a resource made to enhance whatever you're studying + caters to any pace your studies take you.

The Abide Guide includes:
- 90 Abide Study Sheets
- 30 Word Study Charts
- 30 Gratitude Reflections
- Note Pages
- Prayer + Scripture Cards

Journals are 7.5" x 9.5", discbound, enclosed by laminated covers, + include special dividers for each dedicated section.

Being discbound, pages are easily removable. There will be a future listing available to order refill sheets to continue studying!
Care Information

* Always wash your ALC apparel inside out in a cold water wash. We strongly recommend a delicate or hang dry to preserve all materials!*
The Meaning

A percentage of all our sales go directly to supporting the local church!

Our heart behind these products is to create intentional conversations about Jesus and encourage YOU to dwell daily in the True Vine (Jn. 15:4).

Have our products impacted your faith? We'd LOVE to hear all about it!
View full details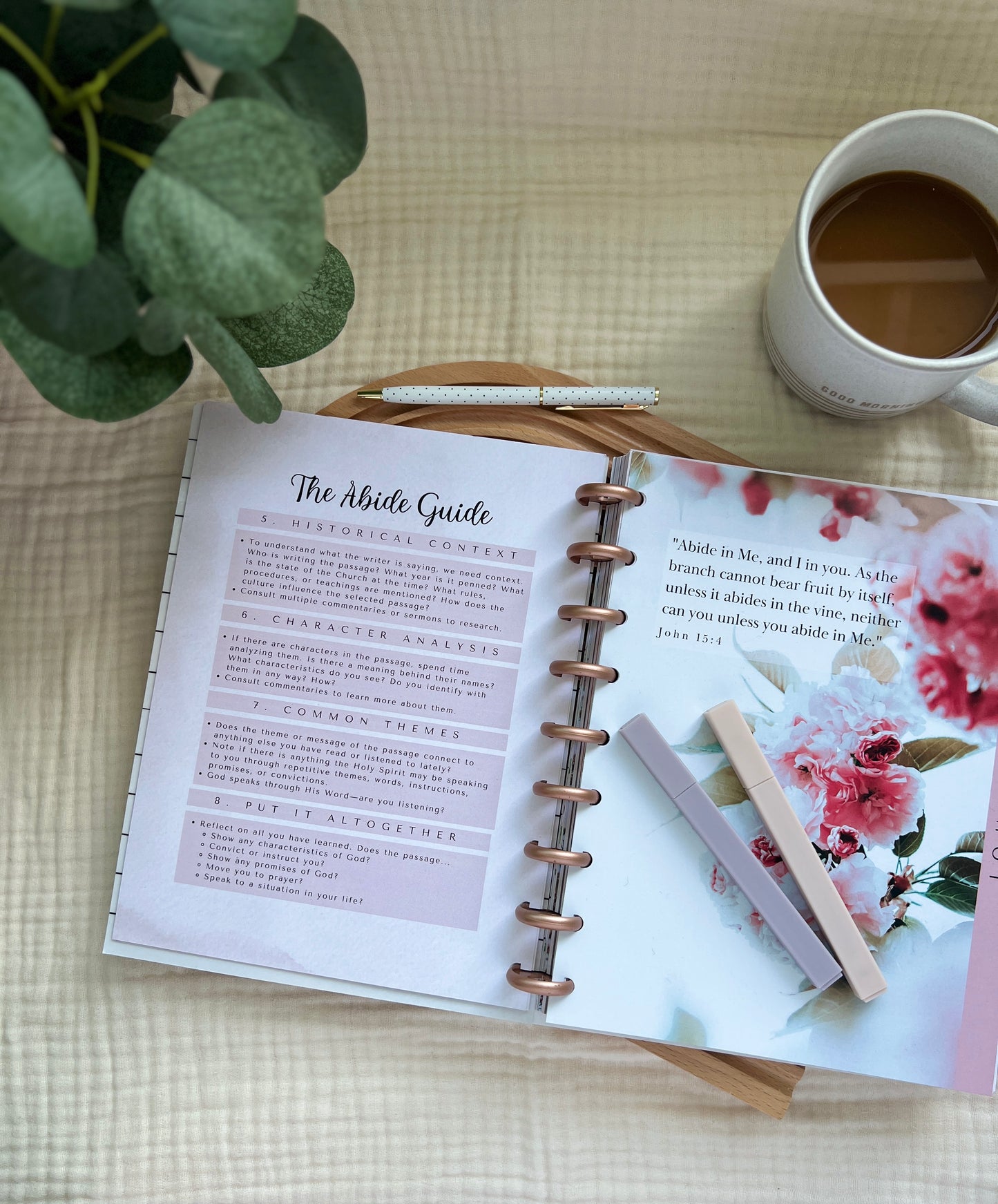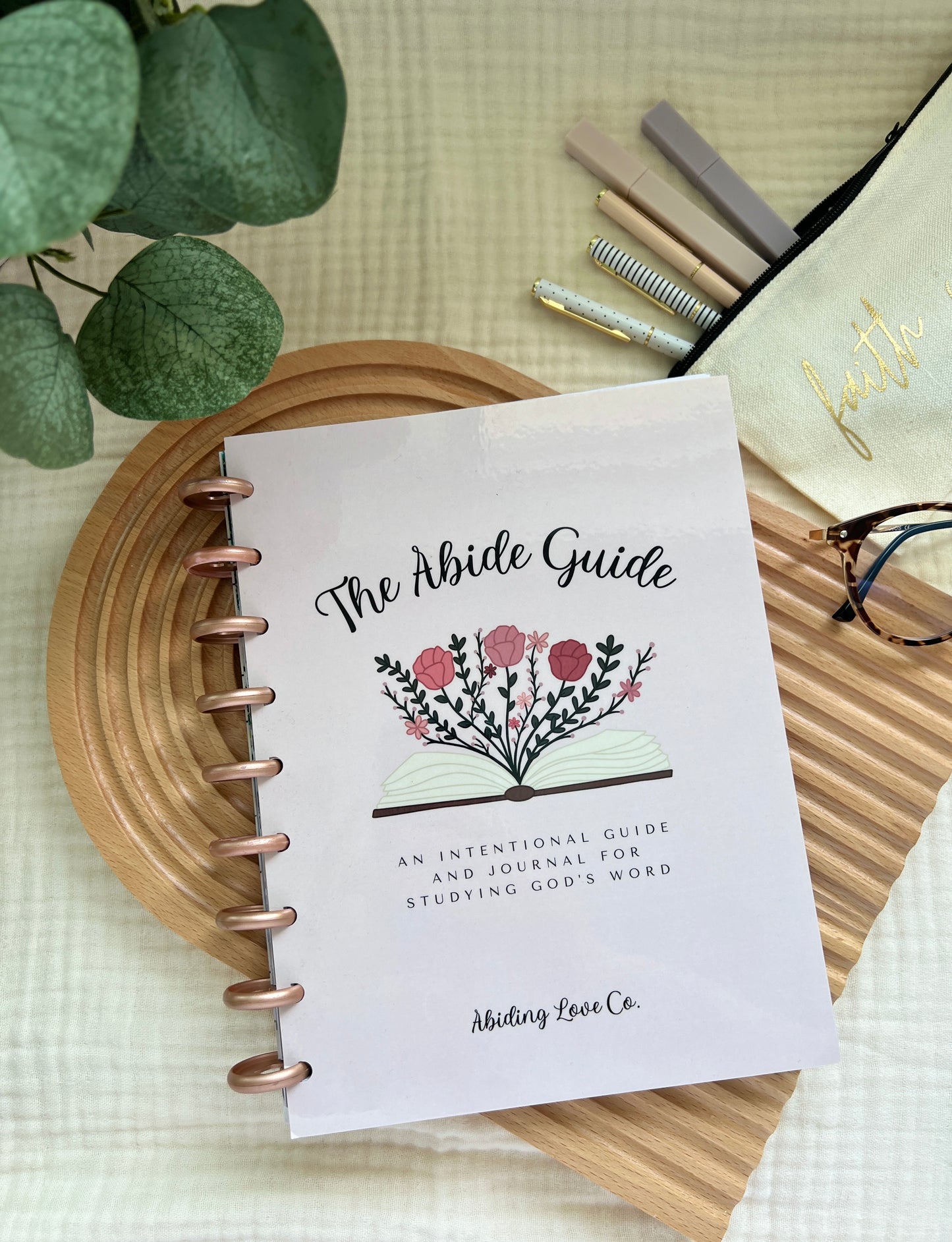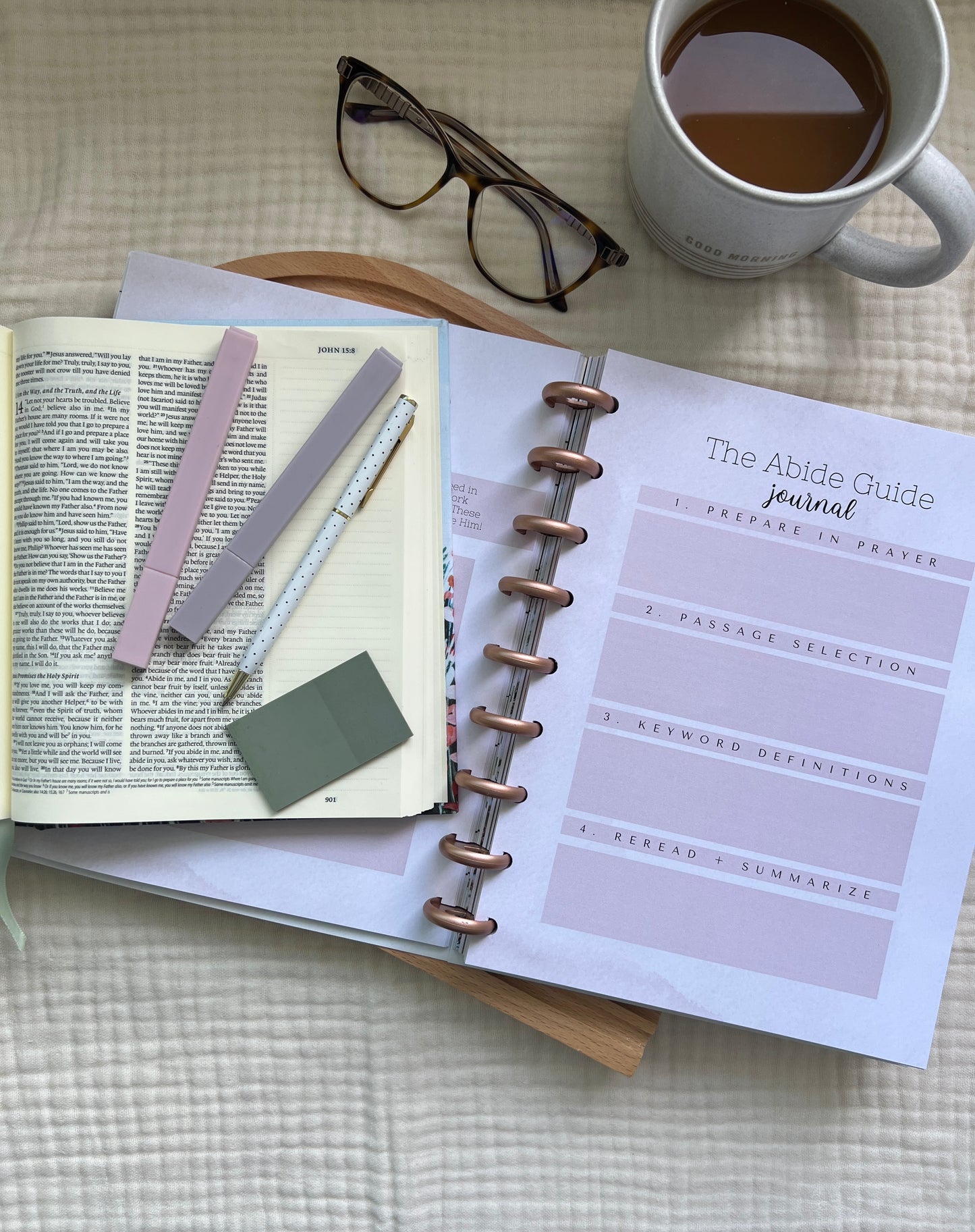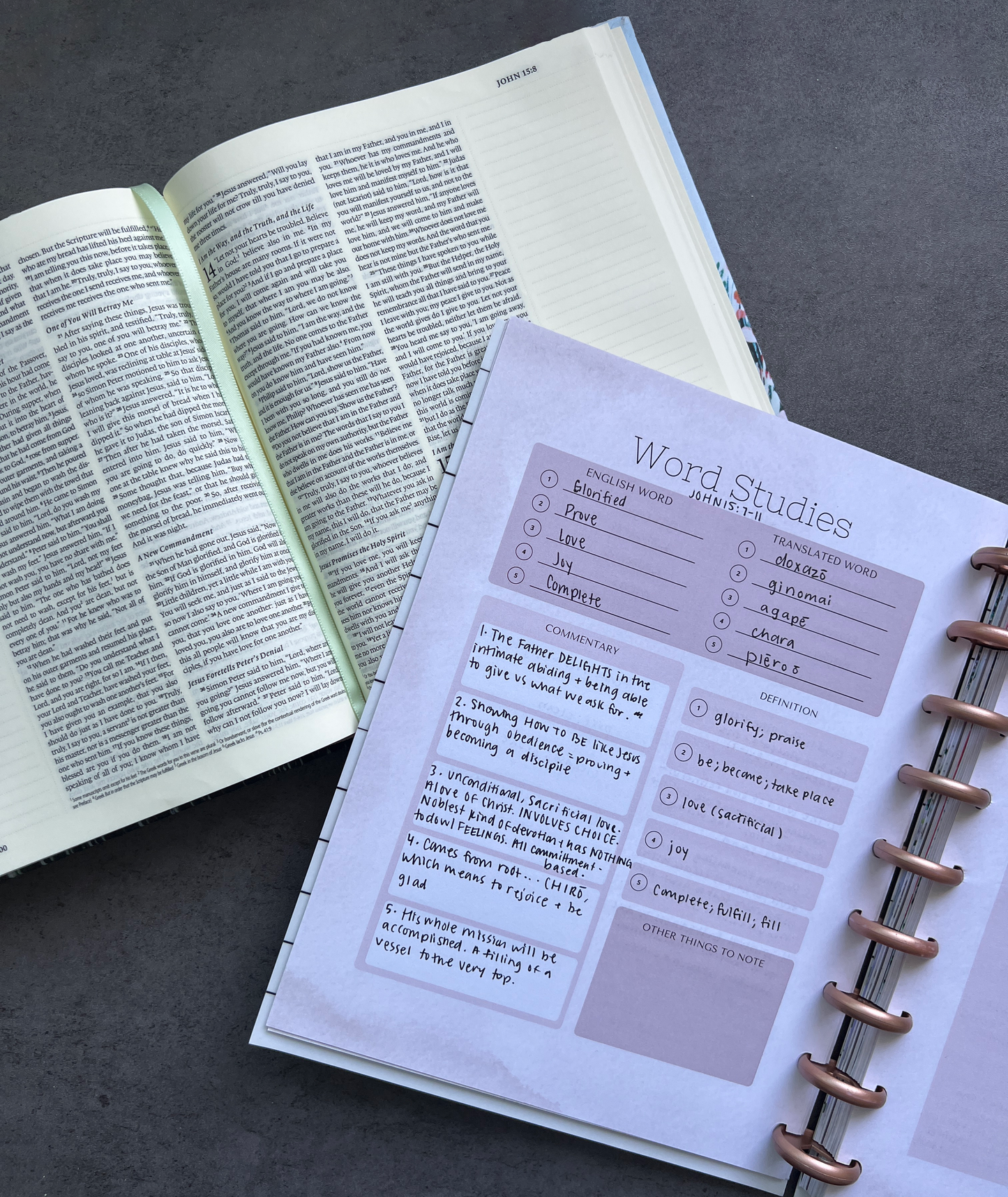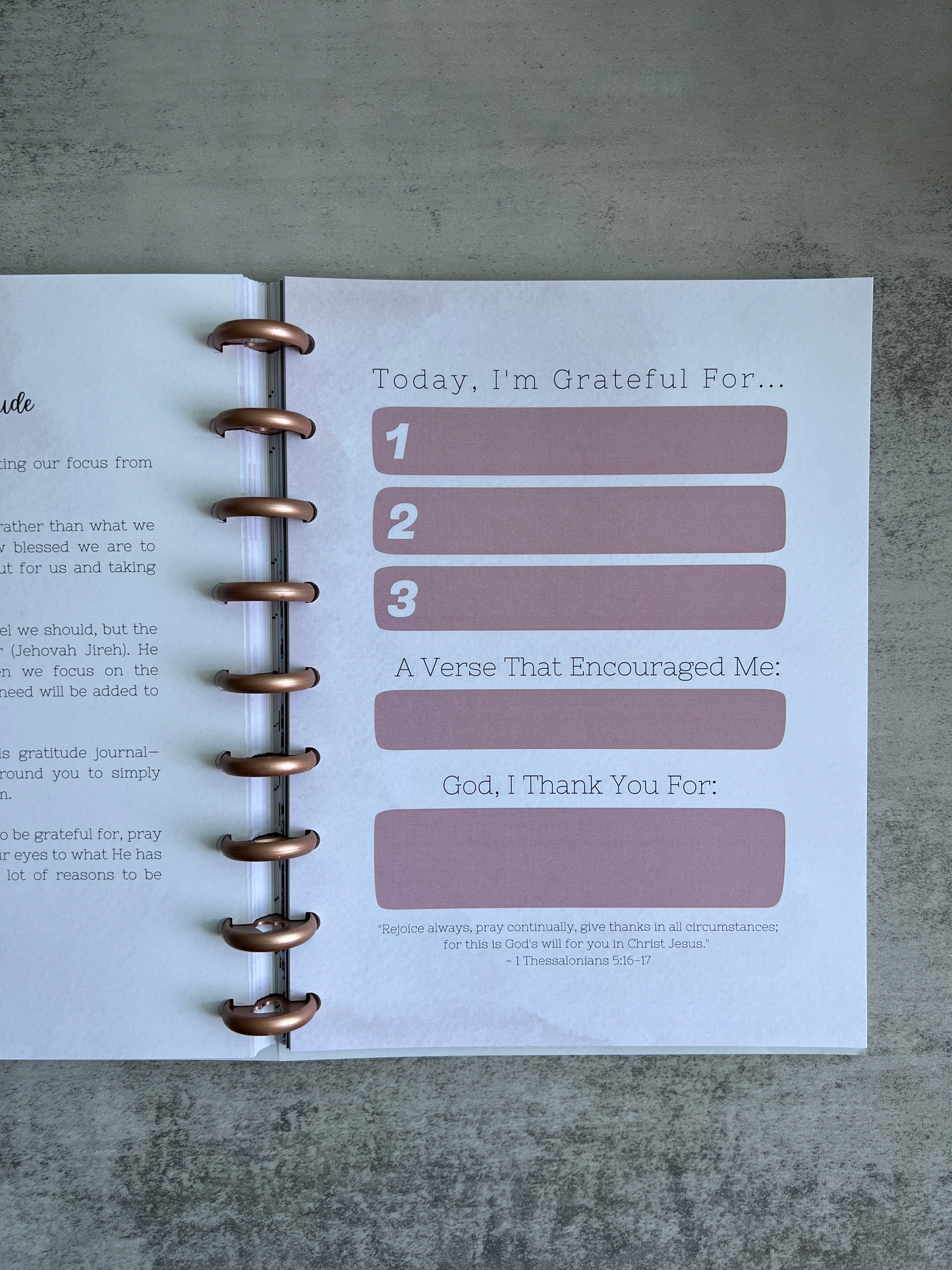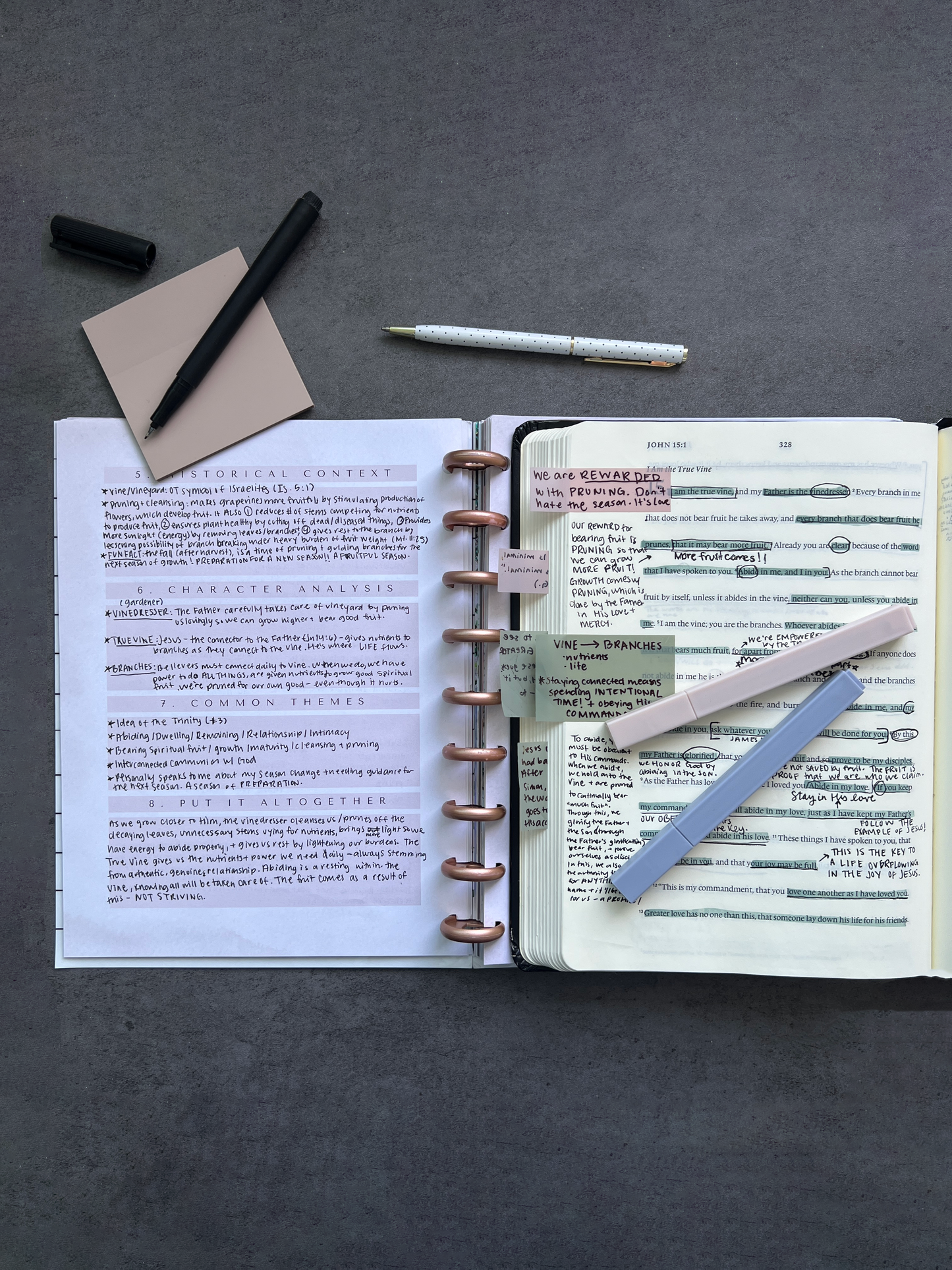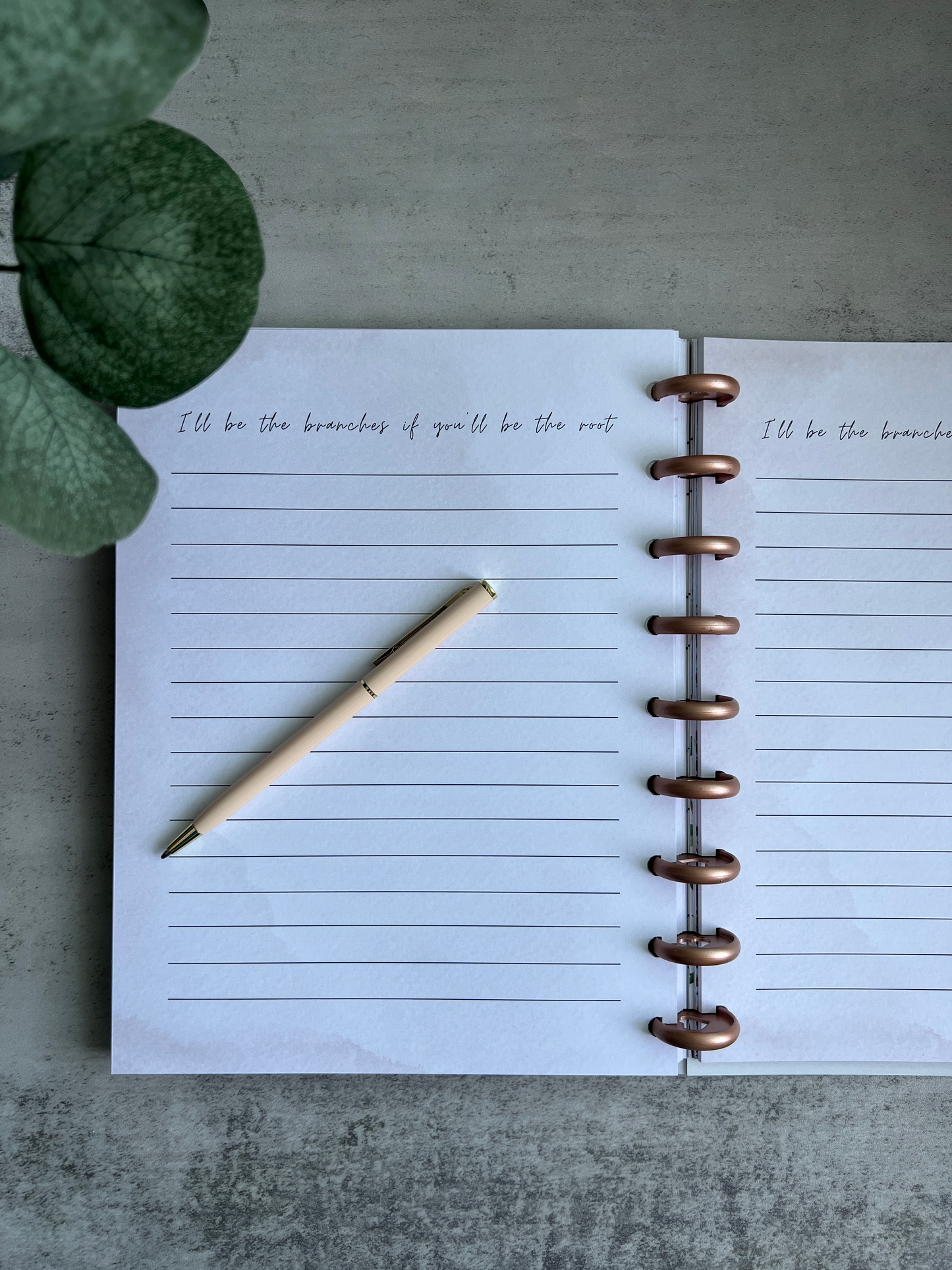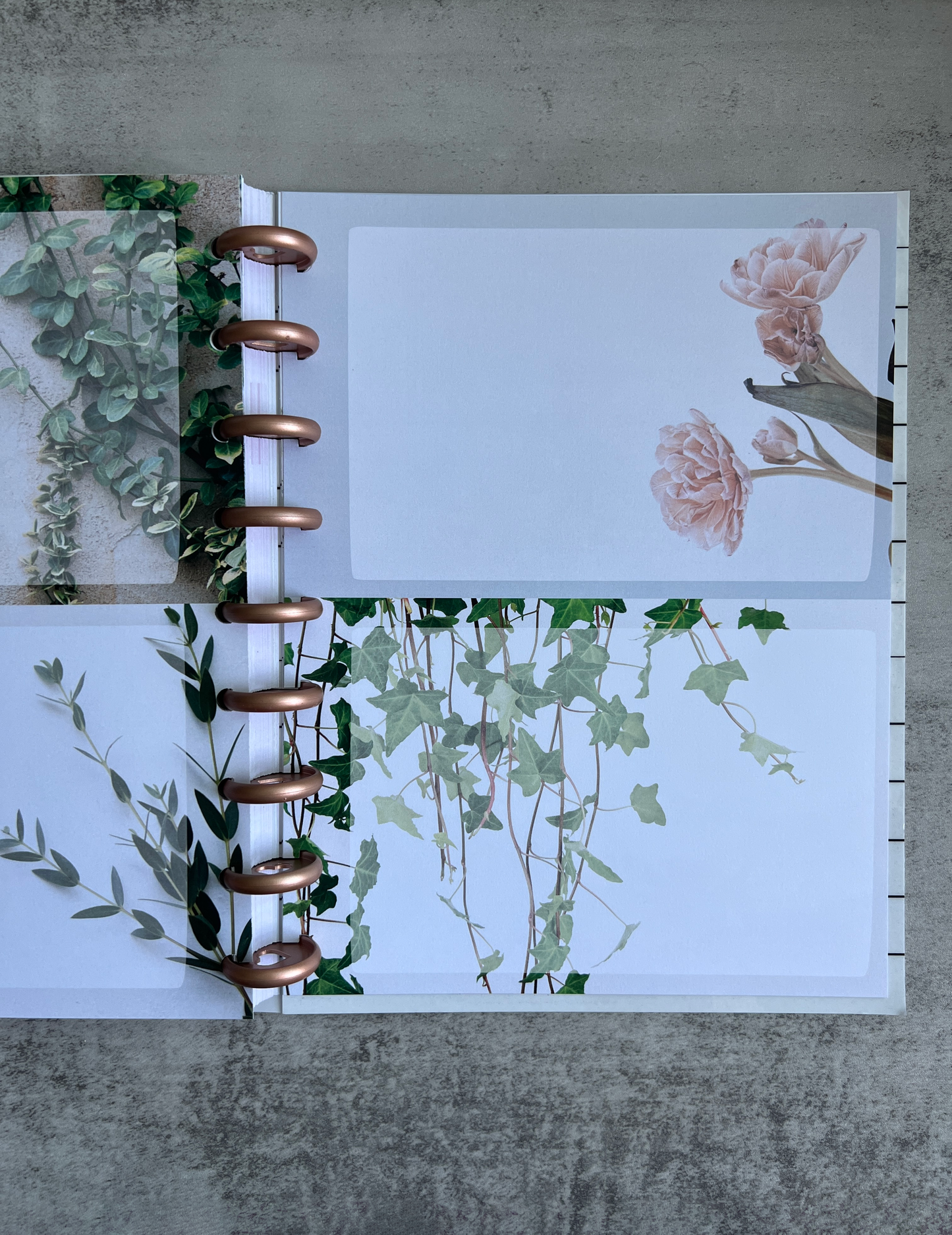 Why Shop ALC?
Intentional Conversations

Designs are intentionally made to get people thinking about the meaning behind them.

Supporting Small & the Local Church

When you purchase, you're supporting a small Christian business & giving to the local church.

Be Equipped & Encourage Others

We're always creating resources that will equip you to share & encourage you to ABIDE in Jesus.